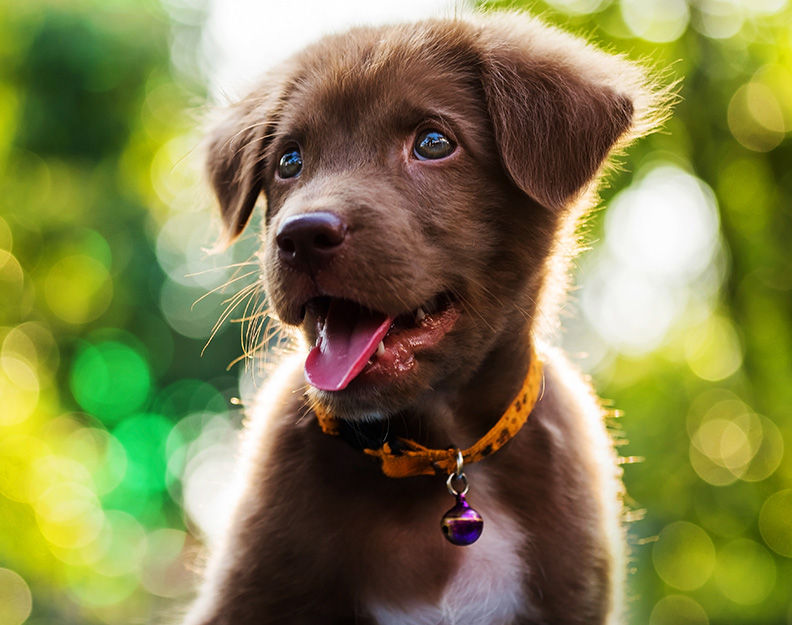 "Many first-time puppy owners are surprised when they discover their new companion bites, barks, chews, digs, and marks the house with urine and faeces. Yet these are all perfectly normal, natural, and necessary doggy behaviours." Dr. Ian Dunbar
Congratulations on getting a new family member!
Often the acquisition of a new puppy is not only exciting and fun, but a little bit daunting! In this consultation your Positive Puppies Specialist will ensure that you have all the information you need to create a safe and healthy set up for your puppy and ensure that this same set up is going to make things easy for you and your family while training and educating your dog.
One of the main focuses in this consultation is helping you determine a clear plan for toilet training and helping you understand your puppies biting.
This consultation does not replace the urgent need for your puppy to be socialised in a behaviour focused puppy class and in your environment with people, sounds, other animals, etc.
Other possible topics discussed in this consultation are:
What to prepare in your home and how to best set up a safe environment for your new puppy
What you will need to teach your new puppy and how to teach it
What to expect of your new puppy and what to expect as your puppy grows up
What you need to buy for your puppy
Basic puppy training (including sit, drop, recall, etc.)
Basic pet dog manners (including jumping up, barking and digging, etc.)
Behaviour modification (including object and food guarding, boredom, separation anxiety, fear and anxiety, etc.)
Your pet's needs (nutrition, environmental enrichment, socialization, etc.)
Home set up and in home behaviour (confinement, house and toilet training, chewing, etc.)
Before this consultation you will be asked to write down any questions and things that you find will be important for your consultation. Also, we will ask you to discuss with your family, what your families "dream dog" does and how it behaves.
Also, once you have booked in your appointment with Positive Puppies, please fill out the new clients Questionnaire well in advance of your consultation. This will ensure that we have the crucial information to make your consultation as efficient and well organised as possible.
Please do not feed your dog the meal due before your consultation. We will use food for rewards in your consultation [Ask us about IMPORTANT THINGS TO KNOW – USING FOOD IN TRAINING], so please have your dog's meal ready when your trainer arrives.
After your consultation, we ask you to call or email your Trainer within a few days to discuss progress and briefly ask any questions. In most cases, you won't require a follow on visit. Sometimes, your trainer will suggest a follow-on consultation in order to ensure that you are successful in the training with your dog.
Many clients choose to continue their training after the private consultation with attending Positive Puppies group classes.
These initial consultations are a pre-requisite for new Positive Puppies Clients to attend any Manners Classes.